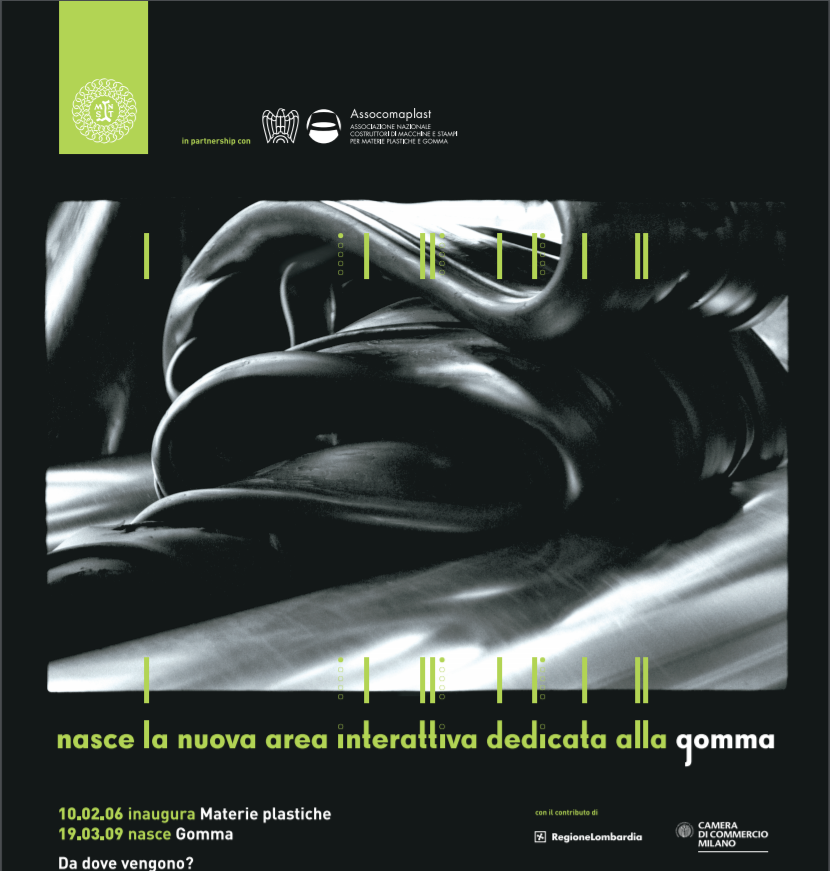 07 Jun

EXHIBITION AT THE SCIENCE & TECHNOLOGY MUSEUM

A new interactive area dedicated to rubber has been inaugurated in the Polymeric Materials Section of Milan's 'Leonardo da Vinci' National Science and Technology Museum, in partnership with Assocomaplast, the National Association of Plastics and Rubber Machine and Mould Manufacturers, and with the contribution of the Lombardy Region and the Milan Chamber of Commerce.

It was an honour for our company to be present at such an important event concerning rubber, but above all to be able to display some of our products, such as our Power Elastic Tape, in a variety of colours. The new dedicated area now hosts a range of activities and interactive museum itineraries.